It's done. WDoD? group on DA
After too much thinking about it (actually made a poll) I decided to create a group for WDoD? fans out there on DA.
By everything that is coke, feel free to join if you like! Right here http://wanteddeadordead.deviantart.com/

Unlike subcultura, the extras sections here and in DrunkDuck are a bit complicated to manage. There are no notifications about posting new stuff there and they have very seldom visits. So, on that group I'll be posting stuff that I usually don't on my main gallery. Like sketches, concepts, past vote incentives, fanarts, etc.

Some of you with a DA account may be aware by now that I sent you an invitation to join. I also sent you an application to feature some of the fanarts you've made. I have all the fanart you give me in a folder in my docs. That is why I sometimes forget to check on DA if its up there to add it to favorites, etc. If I'm missing someone please let me know! Also, I got some fanart that people who are not on DA or didn't put it up there that I have uploaded to Subcultura (the gallery section there is awesome) and even here using photobucket. I'm not sure if I should put them on the group by myself and give credit.

Anyway, take a look and if you like it, join!
If not, well... i won't hate you. But I'd wish your coke will get warm and taste horrible.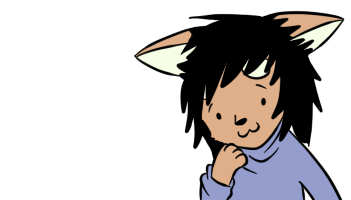 - Posted by MayelV on July 19th, 2012, 5:25 pm - 0 comments